Lottie Moon
Born Charlotte Digges Moon, December 12, 1840, in Albemarle County, Virginia. Lottie rebelled against Christianity until she was in college. In December 1858, she dedicated her life to Christ and was baptized at First Baptist Church, Charlottesville, Virginia.
Lottie attended Albemarle Female Institute, female counterpart to the University of Virginia. In 1861, she was one of the first women in the South to receive a master's degree. She stayed close to home during the Civil War but eventually taught school in Kentucky, Georgia and Virginia.


Well over 100 years ago, a single missionary named Lottie Moon, while serving in China, began writing letters challenging the American church to send and support more workers to go there. After her death on the field, her challenge was heeded in the formalization of an offering in her name. Even if you're not a Southern Baptist who has given to the Lottie Moon Christmas Offering, her life is a reminder of why we must give to send and support missionaries serving among unreached peoples in unreached places.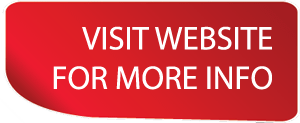 How many million more souls are to pass into eternity without having heard the name of Jesus?
Lottie Moon, Tungchow
How many there are ... who imagine that because Jesus paid it all, they need pay nothing, forgetting that the prime object of their salvation was that they should follow in the footsteps of Jesus Christ in bringing back a lost world to God.
Lottie Moon, September 15, 1887, Tungchow
Is not the festive season when families and friends exchange gifts in memory of The Gift laid on the altar of the world for the redemption of the human race, the most appropriate time to consecrate a portion from abounding riches and scant poverty to send forth the good tidings of great joy into all the earth?
Lottie Moon – September 15, 1887, Tungchow